NEW DATE | STRFKR
February 4, 2021 @ 8:00 pm

-

11:00 pm
STRFKR, LIVE at Victory North!
With The Undercover Dream Lovers
ARTIST BIO
STRFKR has always been a constantly evolving entity, growing over the years from rambunctious beginnings into the manicured electro-pop perfection they exhibited on their last studio album, 2016's pristine Being No One, Going Nowhere. New single "Never The Same" is a sharp left turn from anything the band has explored before, hitting hard with a minimal arrangement of acoustic guitars, stripped down drums and Josh Hodges' familiar weightless vocals all bathed in lo-fi production. The song is warm and direct, with twisting melodies and a straightforward delivery that highlights how vulnerable the band's lyrics can be. This kind of careful, hushed energy is new territory for STRFKR, and it's a risky move for a band loved for their exclamatory synth pop. Going out on this ledge results in one of the band's most immediate and rewarding songs, one that's strange and beautiful but as intense as a secret being whispered in your ear.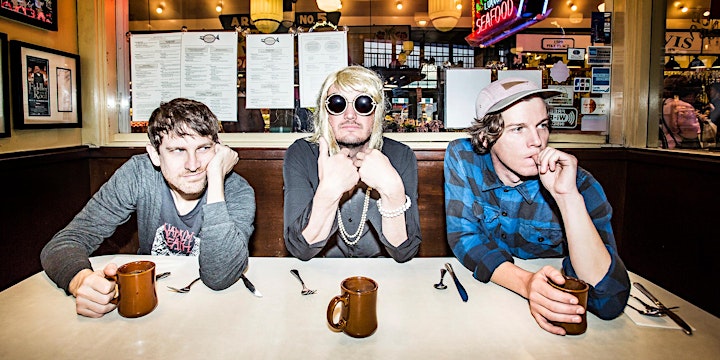 On the heels of last month's "Never The Same," which signaled an exciting shift towards an unfamiliar warmth and intimacy not previously heard in past records, STRFKR have now shared the up-tempo "Deep Dream". The latest single from the Portland band comes complete with a snowy music video from director Aidan Brezonick, who shared the following:
Growing up in Idaho, you hear all these amazing and strange stories that take place up in the mountains. Wallace, Idaho played a huge part in the early formation of the National Forest Service so I wanted to set a story around that. Following a lonely forester on a neo-noir treasure hunt seemed to make sense in my head, so here we are. The production itself was wild; pushing hundreds of pounds in camera gear up the side of a mountain, in a sled…in six feet of snow. The only heat source in the lookout was a wood burning stove, so we had to wake up every two hours to keep it stoked. Other than that, it was a trip!
This is now our fourth project with the band. Constantly amazed by how much creativity and collaboration we get to bring to these projects. Josh and the guys have always been a ton of fun to create some seriously out-there stories with. — Aidan
Related Events