DOTS + Donna Savage
April 6, 2021 @ 8:00 pm

-

11:00 pm
A night of LCD Soundsystem, Les Savy Fav, disco punk.
DOTS + Donna Savage at Victory North Courtyard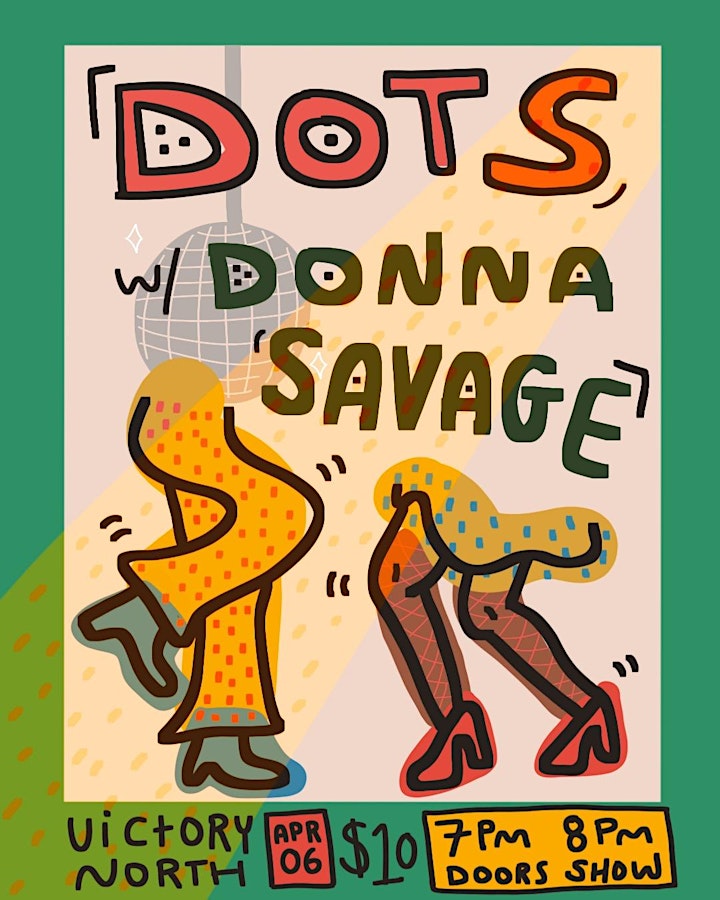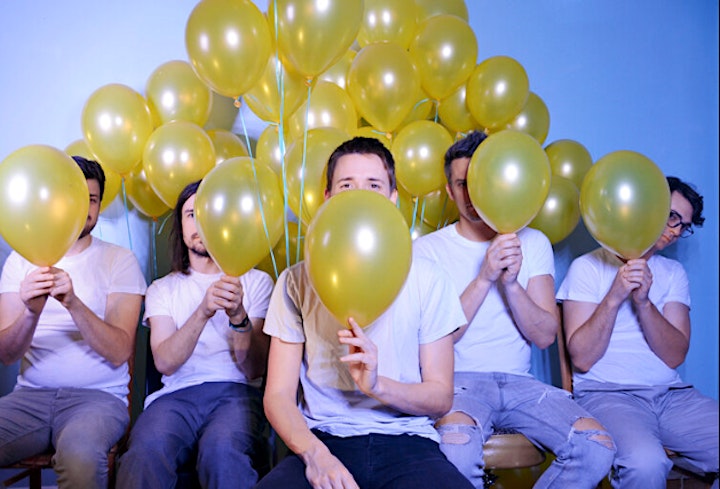 DOTS (Atlanta, GA)
Dot.s is an endeavor to take "dance music" far from where it comfortably rests in its current, popular state. We venture to challenge the status of an art form that began as something primal and turned into something calculated and boring and kinda depressing. Drums, bass, and synthesizers rest in the center of our five-piece arrangement, followed by whatever auxiliary instrumentation feels cozy on top of that. We hope to give you something that is as fun and refreshing as our collective ideology: that sounds can prove-ably change the way people act, and should, thus, be made with obsessive care.
"There might not be a name or genre for what Dot.s are doing with their music, but Jellyfiss seems to do the same thing a Talking Heads album would do: advance dance music to a place that feels more organic, more exciting, and, ultimately, more lasting than most music from the genre. Dot.s create music with a clear personality, which is something not only lacking in dance music, but most music in general." -Sean Zearfoss, Immersive Atlanta
@dotsmusics
Donna Savage (Savannah, GA)
"Crawling fast outta the grave and thrashing loudly from a dark garage, these unknown swingers are trashing it hard. Driving rock and roll man! It's mean surf punk that will keep you dreaming for doughnuts. These freaks make the scene happen and you can't help keep the inner caveman or woman from creeping out to stomp. Remember when going to a show was dangerous? Yeah, well this is that."
Prepare for the masked freaks Donna Savage and do whatever they say.. or else.
Related Events