Bumpin Uglies
November 13, 2019 @ 8:00 pm

-

November 14, 2019 @ 12:30 am
Bumpin Uglies with Little Strangers and Xuluprophet , Live at Victory North!
Bumpin Uglies spawned from an Annapolis, MD scene awash in musical history over a decade ago. They are rooted in East Coast ska, punk, and reggae, making their mark up and down the Eastern Seaboard. In the past ten years, Bumpin Uglies have worked to carve out their path by relentlessly touring, and releasing one album after another. With each release came more focus, more creativity and more desire to always experiment and try new things with their music. The band is psyched for their latest EP, Buzz, which released on March 22 via Ineffable Music Group based in Oakland, CA. Ineffable is a name synonymous with the likes of Collie Buddz, Stick Figure, The Movement, and many other prominent artists.
Their last album, Beast From The East, is proof positive that Brandon, Wolfie, Chad and T.J. have meshed into a dynamic quartet as the album topped reggae charts, drawing interest from Billboard's editorial team for their debut in the pole position. With fellow Maryland rocker Howi Spangler of Ballyhoo! working on the production, the alchemy was right for their breakthrough release, so naturally they are keeping that intact with their current album, Buzz, while continuing the trend of evolving their sound, always experimenting in bold ways that keeps everything fresh from beginning to end.
Their climb hasn't always been easy and as Bumpin Uglies have grinded their way to their current place in the music scene, they've shown that hard work pays off and by putting your heart and soul into it and by taking risks, you can achieve great things. It's why they've springboarded from The Whiskey in Annapolis (RIP) to slots at major festivals like Firefly, Peachfest, and Reggae Rise Up, and are selling out several markets around the nation. Bumpin Uglies are also proud to have announced their own Headlining Festival, Weekend at Wolfie's, set for June 13-15, 2019 in Bedford, PA.
As a band they are clearly intent on doing things their own way, it's how it's always been done. This philosophy has grown Bumpin Uglies into a prolific music-making beast, has devoted fans tattooing Brandon Hardesty's poignant lyrics on their bodies and has them growing into a nationally recognized touring headliner. Bumpin Uglies is on fire with no end in site.
Who is Bumpin Uglies?
Brandon Hardesty – Vocals, Guitar
Dave Wolf – Vocals, Bass
TJ Haslett – Drums
Chad Wright – Vocals, Keys, Guitar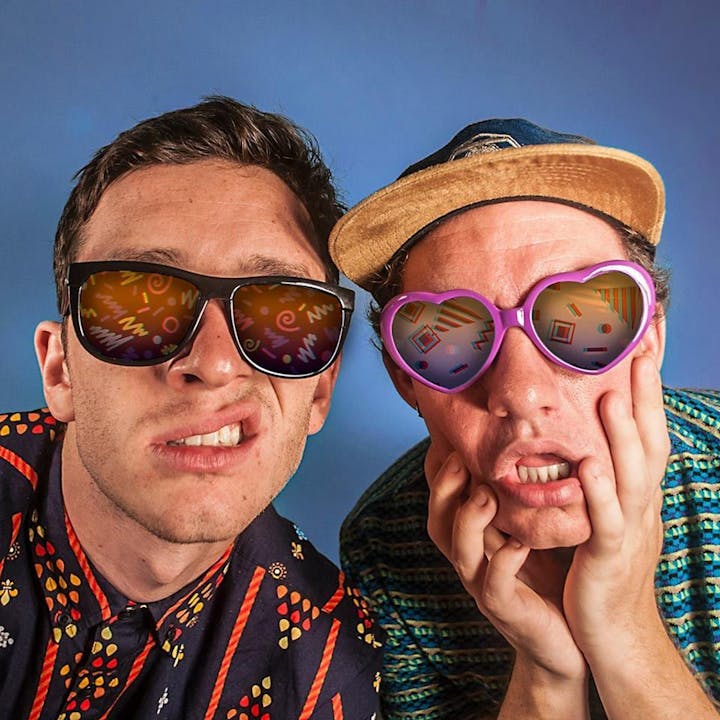 XULUPROPHET IS HIGH OCTANE CARIBBEAN FLAVORED JAM MUSIC. HEAVY GROOVE, PSYCHEDELIC FUNK AND REGGAE ARE THE MUSICAL SOUNDSCAPES THAT ARE XULUPROPHET'S HALLMARK STYLE/MOST RECOGNIZABLE GENRES. INFLUENCES FROM JAM BANDS SUCH AS THE GRATEFUL DEAD AND WIDESPREAD PANIC TO ROCKERS LIKE JIMI HENDRIX AND PRINCE ARE A SIGNATURE OF THEIR LIVE SHOWS.​
XULUPROPHET HAS SHARED THE STAGE WITH THE WAILERS, HERE COME THE MUMMIES, TROPADELIC, LULLWATER, VAN GORDON MARTIN, MOBLEY, ZACH DEPUTY, PASSAFIRE, THE EXPENDABLES AND BUMPIN' UGLIES. IN 2018 XULUPROPHET TOURED THROUGH TEXAS , LOUISIANA, TENNESSEE, ARKANSAS, N.C. , S.C. , FLORIDA AND GEORGIA.
​XULUPROPHET ALSO PLAYED MULTIPLE FESTIVALS INCLUDING ALPHAPALOOZA, SWAMP HIPPIE HAPPY SPRING FESTIVAL, BLESSING OF THE FLEET, FOOD DAY, ST. PATRICK'S DAY, EARTH DAY AND CARIBBEAN FESTIVAL.
PSYCHEDELIC ROCK MUSIC WITH FOUNDATIONS IN REGGAE MAKE THE BAND'S FANS GET UP AND START MOVING. THE ELECTRIC SHOW IS A SPACE ROCK EXTRAVAGANZA WITH TINGES OF JIMI HENDRIX EXPERIENCE AND PINK FLOYD. THE ACOUSTIC SETS HAVE ECHOS OF BOB MARLEY AND JIMMY CLIFF.
LIVE MUSIC FANS WHO LOVE RAW GRITTY GUITAR LEAD, ENERGETIC DRIVING DRUMS AND FAT BOTTOM GROOVING BASS LINES ENJOY THE DUAL GUITAR WORK.
THE GROOVES THE BAND RIDE WITH THEIR UNIQUE BASS SET UP IS A FAVORITE OF PSYCHEDELIC ROCK MUSIC LOVERS. PLAYING FESTIVALS AND VENUES FROM TEXAS TO MIAMI IN 2017 & 2018 THE BAND IS SEASONED AND ABLE TO EFFORTLESSLY TAKE THE SONGS IN NEW AND INNOVATIVE DIRECTIONS LIVE.
BASED OUT OF SAVANNAH, GA NEAR TYBEE ISLAND THE BAND HAS GROWN A FOLLOWING ALONG THE COAST FROM MIAMI TO MYRTLE BEACH. PLANNING DATES UP THE EAST COAST TO BOSTON AND NEW YORK, AND COLORADO IN 2019.
STARTING WITH TWO ACOUSTIC GUITARS OISIN DALY AND XULU JONES BEGAN WRITING MUSIC, PLAYING OPEN MICS, AND PLAYED THEIR FIRST PAID SHOW TOGETHER IN EARLY 2014. RHETT COLEMAN JOINED ON A PERMANENT BASIS IN 2017 ALTHOUGH THE THREE HAD BEEN WORKING TOGETHER IN THE LOCAL MUSIC SCENE FOR YEARS PRIOR.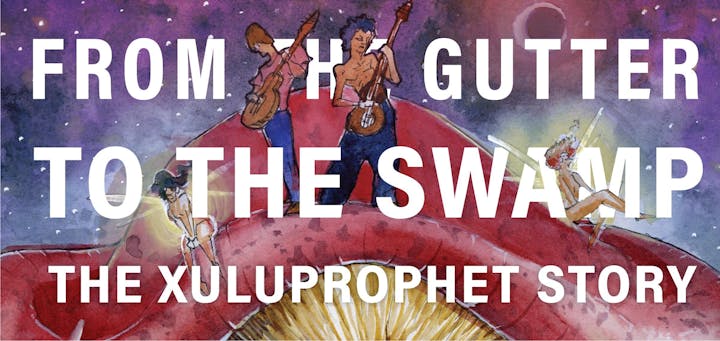 Born and raised in Philly and crash-landed in Charleston, John and Kevin Shields are the minds behind the quirky indie hip-hop group Little Stranger. Performing as a duo, Little Stranger is a fresh hybrid of John's singer-songwriter magnetism and Kevin's hard hitting, in-your-face delivery. Stylistically reminiscent of Gorillaz and Twenty One Pilots, Little Stranger inhabits a relatively unexplored niche at this point in time. They're all about originality, every song is a separate work unto itself with all the strangeness that their name implies.
John and Kevin Shields bring years of experience to the table. With previous bands, they've played with names like Slightly Stoopid, Del the Funky Homosapien, Grace Potter, Papadosio, The Heavy Pets, and John Brown's Body. Little Stranger was quickly recognized at home, named "Hip-Hop Act of the Year" in the 2016 & 2017 Charleston City Paper Music Awards and listed jointly as one of "17 People to Watch in 2017" in the Charleston Indie blog, Out of the Wood- work. They've toured up and down the East and West Coasts and recently released a string of eclectic music videos to their fans. With an ever-increasing arsenal of new tunes, Little Stranger is poised and making 2019 a big year.
Related Events