Basically Nancy | Chipper Bones | Early Branch at Victory North Courtyard
February 23, 2021 @ 7:00 pm

-

10:00 pm
LIVE music is back to Victory North! This is a reduced capacity outdoor event. Wear a mask and show some love to our favorite local bands.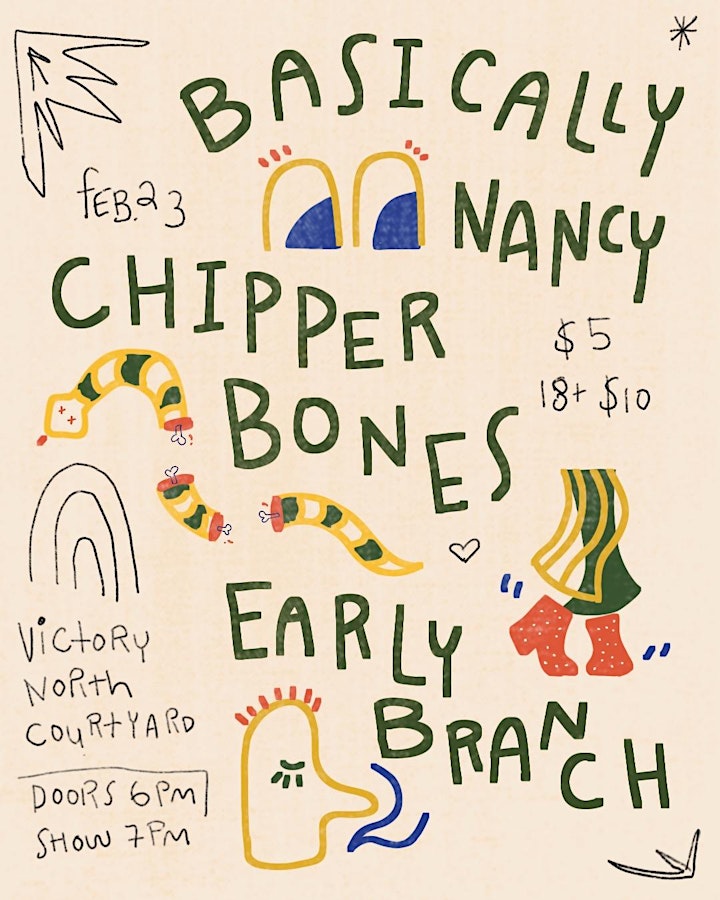 Basically Nancy
Indie rock trio from Savannah, GA Basically Nancy quickly became a buzz band in the local scene after playing shows around town while still in high school. Now years later, with more time and experience under the belt, Alayna Bowen (bass, vox), Esther Hines (drums), and Greta Schroeder (guitar, vox) have developed a unique sound and chemistry of all their own. Their music is a dichotomy of loud and pretty; some songs sound like 90s grunge and garage, Pixies and Siouxsie & the Banshees, and others have more balladry like Mazzy Star or Jesus and the Mary Chain. Together, create a show that is equally chaotic as it is serene.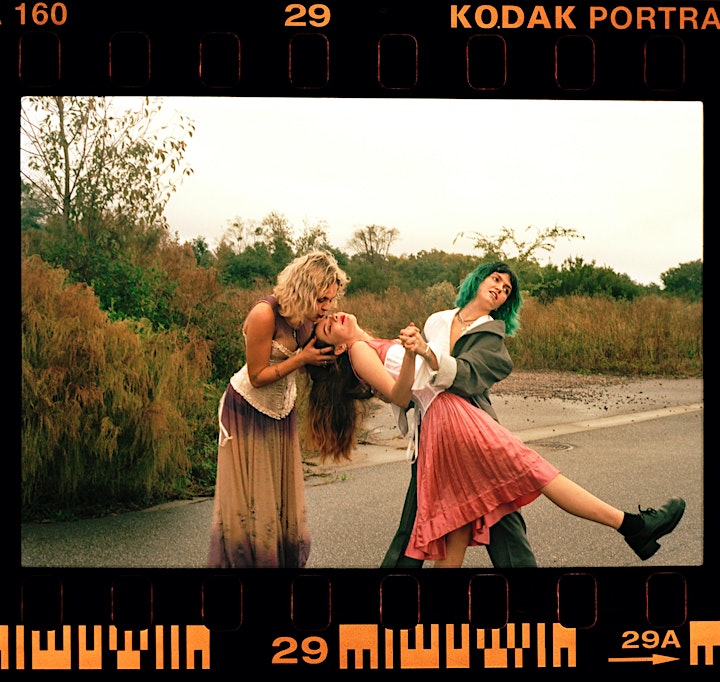 Chipper Bones
With elements of indie, psych, punk, and dream pop, Chipper Bones channels the energy of Parquet Courts and the free flowing guitar work of Kurt Vile. Started as a practice in songwriting and recording, Kyle Brown found himself with enough songs to start a live band. Freer Mind was finished and released during the early pandemic days and described in some words as a "dirty punk rocker that sounds like it's having a good trip on a beautiful day." With a crew of seasoned musicians- Jalen Reyes (drums), Josh Cook (bass), Ryan Flannery (guitar)- Chipper Bones is leaning into the live show, with focus on hooks, grooves, and improvisation. Find the boys playing as many shows as possible, trying to inspire others to join suit.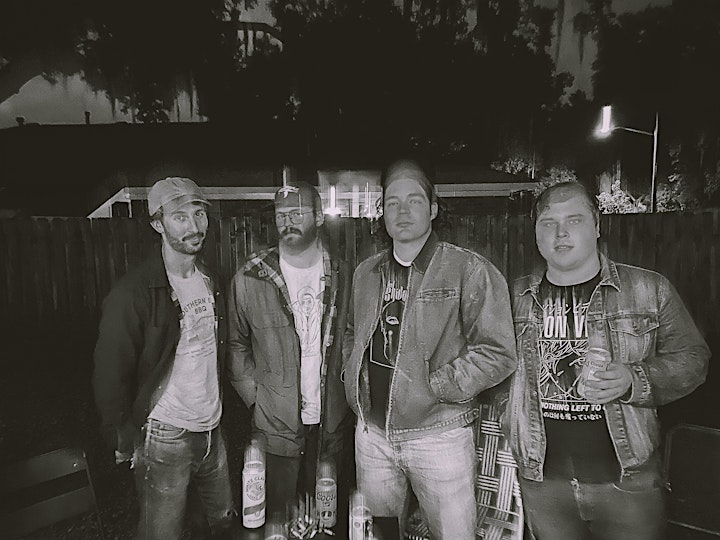 Early Branch
Spanning a wide spectrum of guitar-centric rock from heavy Black Sabbath inspired riffs to heart on sleeve indie confessionals, 3 piece rock outfit Early Branch has been touring their eclectic and energetic brand of psychedelic rock up and down the east coast since late 2018. The band was founded by Jamie Mole and Ben Freund in Savannah, GA, who started writing songs together in their teens and soon after recorded and released their debut EP Mirror (2019). Early Branch is currently working on an upcoming full length LP.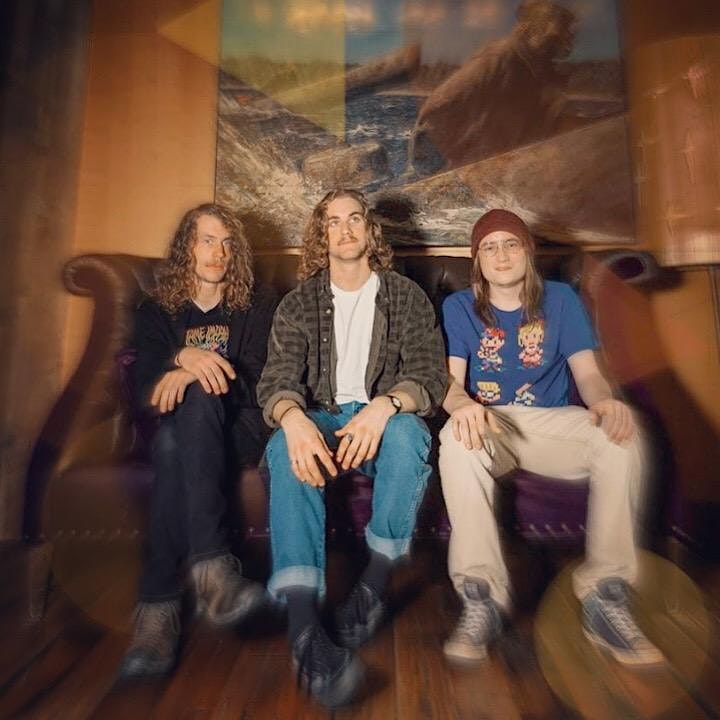 Related Events