Andrea Gibson
October 19, 2019 @ 9:00 pm

-

October 20, 2019 @ 12:00 am
Andrea Gibson at Victory North Savannah, with Buddy Wakefield!
Andrea Gibson returns to Vancouver touring to support their new book, LORD OF THE BUTTERFLIES.
In a fierce oscillation between activism and love, Andrea Gibson's newest literary triumph, Lord of the Butterflies, is a masterful showcase from the renowned poet whose writing and performances have captured the hearts of millions. An artful and nuanced look at gender, romance, loss, and family, this is also a book of protest. While rioting against gun violence, homophobia, and white supremacy, Gibson celebrates gender expansion, queer love, and the will to stay alive. Each emotion in Lord of the Butterflies is deft and delicate, resting within imagery heavy enough to sink the heart, while giving the body wings to soar.
Winner of the first ever Women of the World Poetry Slam in 2008, ANDREA GIBSON remains one of the most captivating performers in the spoken word poetry scene today. Known for pulling hearts out of chests to either wrench or kiss, Gibson has authored four full-length collections of poems, an illustrated book of their most memorable quotes (Take Me With You, Penguin 2018), and has released seven beloved albums. Gibson regularly sells out 500+ capacity standing room only venues to eager audiences, mouthing along every word, further popularizing the art form and creating a space for each person in the room to feel, and to heal.
"Gibson's poems…are forthright and pithy, putting into words the feelings of anyone who has
been angry, or outraged, or embarrassed, or in love." – STAR TRIBUNE
"Andrea Gibson is an amazing queer, spoken-word poet who can make you weep with a heart wrenching love poem and then swiftly inspire you to action with a powerful political poem." – Seventeen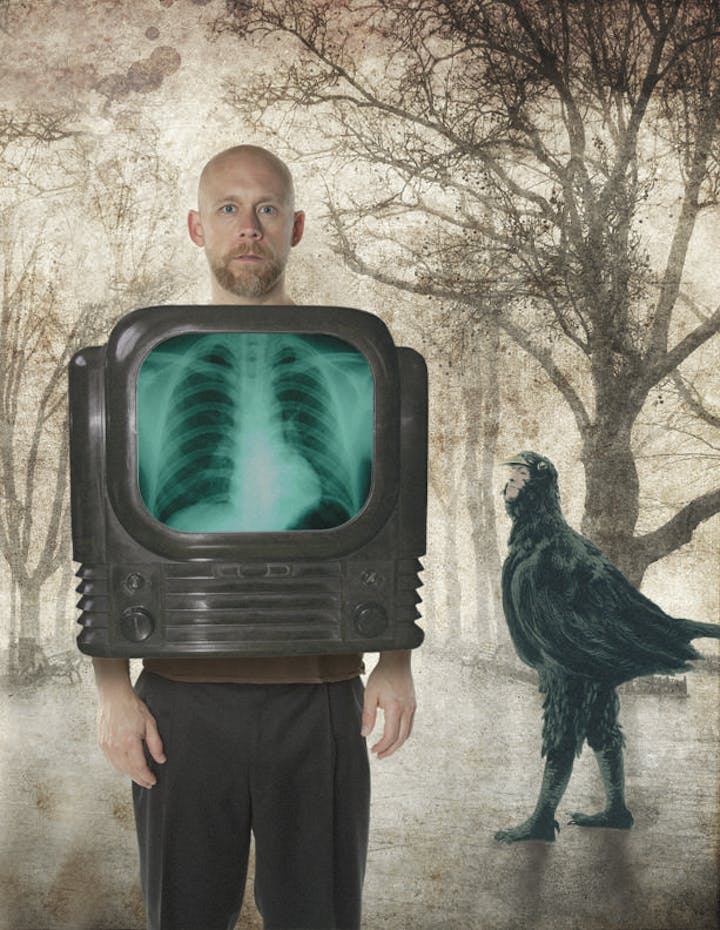 BUDDY WAKEFIELD is a three-time world champion spoken word artist featured on the BBC, HBO's Def Poetry Jam, ABC Radio National and has been signed to both Sage Francis' Strange Famous Records as well as Ani DiFranco's Righteous Babe Records. In 2004 he won the Individual World Poetry Slam Finals thanks to the support of anthropologist and producer Norman Lear then went on to share the stage with nearly every notable performance poet in the world in over 2000 venues internationally from The Great Lawn of Central Park, Zimbabwe's Shoko Festival and Scotland's Oran Mor to San Quentin State Penitentiary, House of Blues New Orleans and The Basement in Sydney, Australia.
In the spring of 2001 Buddy left his position as the executive assistant at a biomedical firm in Gig Harbor, WA, sold or gave away everything he owned, moved to the small town of Honda Civic and set out to live for a living, touring North American poetry venues through 2003. He has not yet stopped.
The first author released on Write Bloody Publishing and an original Board of Directors member with Youth Speaks Seattle, Buddy is published internationally in dozens of books with work used to win multiple national collegiate debate and forensics competitions.
Having spent most of his career based in Seattle, WA, Buddy has been a busker in Amsterdam, a street vendor in Spain, a team leader in Singapore, a re-delivery boy, a candy maker, a street sweeper, a bartender, a maid, a construction worker, a bull rider, a notably slow triathlete, a facilitator at Quantum Learning Network, and is the most toured performance poet in history.
Wakefield, who is not concerned with what poetry is or is not, delivers raw, rounded, disarming performances of humor and heart. He is now based out of Los Angeles, CA where he lives as a free agent pursuing acting and screenwriting for both television and film.
Related Events