(SAVANNAH, GA) Center Parc Credit Union is donating $1,500 to Savannah's Pennsylvania Avenue Resource Center (PARC) Garden. PARC is a City of Savannah neighborhood resource center committed to providing residents with greater access to nutritious foods in a valued educational and recreational space that contributes to the awareness of healthy eating practices.
The presentation of $1,500 will be awarded on November 18 to the Pennsylvania Avenue Resource Center (PARC) community garden. The garden's harvest is used to support PARC's culinary arts program.
"Community gardens increase access to fresh food, enhance beautification throughout neighborhoods, encourage physical activity and increase community knowledge about fresh food and nutrition," said Donna Williams, community development liaison for Center Parc Credit Union.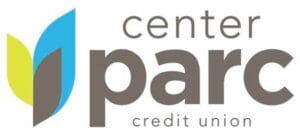 The not-for-profit financial institution opened two new branches in Savannah and Pooler Wal-Mart stores this fall, with plans to open a free-standing flagship branch in 2021.
"Although we created the Community Gardens program before the arrival of COVID-19, we are keenly aware that more families need help with their basic needs, such as food, due to the economic impact of the pandemic," said Chuck Head, president/CEO of Center Parc Credit Union. "Unfortunately, even after the virus is contained, the economic impact is likely to linger."
To reinforce its mission of helping members achieve financial success, Head said Center Parc's Community Gardens program will be the cornerstone of its local presence to support the community's well-being beyond financial services.
"We plan on continuing to provide awards on a monthly basis through the end of 2020 and beyond," Williams said. "We also plan to open our first Community Parc garden to serve the community in 2021. It is our goal to help members flourish."
The presentation is scheduled for 3:00 PM on Wednesday, November 18 at the Pennsylvania Avenue Resource Center (PARC), 425 Pennsylvania Avenue, Savannah, GA 31404.
Williams says applicable nonprofits are encouraged to apply for future Center Parc Credit Union sponsorships at www.centerparc.org.
ABOUT CENTER PARC CREDIT UNION
Center Parc Credit Union is a division of APCU, the oldest credit union in the state of Georgia. Two new Center Parc Credit Union locations are now open in the Savannah area: at the Pooler Walmart, 160 Pooler Parkway, and the Savannah Walmart, 6000 Ogeechee Road. The company is also planning to open a free-standing flagship branch in Savannah in the spring of 2021 and launched an exciting community gardens program this year. The member-owned, not-for-profit financial cooperative is committed to helping hardworking people save money and prosper. Each member's funds are insured for up to $250,000 by the National Credit Union Administration (NCUA). For more information, call 800-849-8431, email info@centerparc.org or visit online at www.centerparc.org.
CONTACT
Donna Williams
Community Development Liaison
Center Parc Credit Union
dwilliams@centerparc.org
www.centerparc.org
MEDIA CONTACT
Marjorie Young, President
Carriage Trade Public Relations® Inc.
912.844.9990
www.carriagetradepr.com
marjorie@carriagetradepr.com